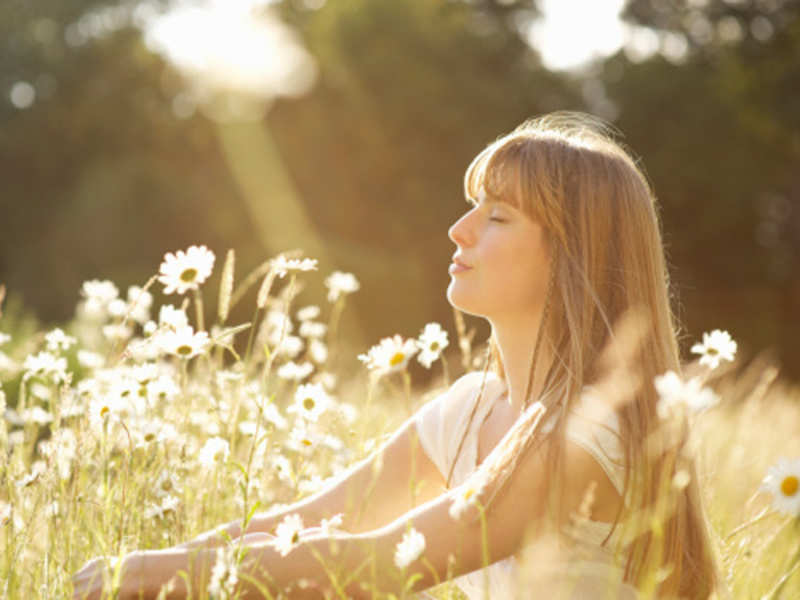 Unhealthy stress can be overwhelming, but there are a number of tips and techniques you can empower yourself with. There is no need to have the stressors that are in your life control you so that you do not feel relaxed and happy. Using the advice from this article, you will be able to find a way to deal with stress.
When you are feeling stressed and overwhelmed, visualize being calm. You can picture yourself in a relaxing bubble bath or hot shower and feel the sense of relaxation that comes over you. Also try closing your eyes and visualizing yourself in a calm and familiar setting or doing something you enjoy.
Relax your jaw and try to quit grinding your teeth. A clenched jaw can be one of the first signs that your body feels it is under siege from stress. When you have feelings of being overwhelmed, clench your jaw, inhale, exhale and unclench your jaw. You should begin to feel some relaxation from this.
Create a statement that is brief, positive and true that will assist you in redirecting your thoughts and coping with your stress. Say your affirmation over and over when you're feeling stress or anxiety ,and it can help to quiet the self-critical voices in your head. Remind yourself that you are capable of handling whatever comes your way, that you are calm and in control, or whichever adage brings you the most comfort.
Pets are a great way to relieve stress. Researchers have discovered that physical contact with an animal can help relieve stress.
Identify stress culprits in your day to day life, and then work to get rid of them, or at least reduce them. For instance, if you have a friend who continually creates unwanted stress and drama in your life, find ways to distance yourself from that relationship. Cutting out the stress factors in your life can improve your physical and emotional health.
Gardening can be a beneficial and pleasurable pastime that effectively relieves everyday stress. A beautiful garden can be created in either the back or front of just about any home.
As far-fetched as it may seem, it is possible to live a life will minimal or no stress. The key to achieving this is making an effort to find out what actually causes stress when it occurs. If you learn your triggers or reasoning, you can adapt and find a solution at the root.
Try and figure out how you are currently dealing with stress, so that you can see whether or not there are ways to improve. Analyze how you respond to stressful situations that creep up in your life over the course of a few weeks. Looking closely at your reactions to times of high stress can help you to self-analyze whether you are using appropriate means of fighting it. If your responses weren't as healthy as they should be, you can develop new ways of coping with your everyday stress.
If you can choose and listen to your own music at work, this can help you a lot. Mellow music is best when you want to calm yourself. If a more upbeat music choice is made, it should be cheerful and happy.
Improve yourself from the inside out to increase your stress tolerance. You can improve your diet, rest more at night, or exercise more to help your body fend off anxiety and stress. Beyond that, simply treating yourself better improves your self-esteem and confidence. You are more equipped to handle stressful situations.
Hiring a tutor can help you reduce the stress of schoolwork. A tutor can help you master problem areas in new ways, which can decrease test anxiety. Being well prepared will cut down on your stress level tremendously.
Allow some time in your schedule to meditate. This will encourage your consciousness to take a breather and aid in muscle relaxation. If you can find time to meditate often, you may begin to feel less stress in your daily life. This heightened sense of relaxation can enhance your ability to moderate your stress levels during challenging situations.
To help give yourself a less stressful lifestyle, do your best to forgive others. When you are stuck obsessing over what others have done to you, you are left feeling anxious and irritable.
Managing your time more effectively can be a powerful way to get stress under control. When you are always rushing to get things done, your body is under constant stress. Properly managing your time will eliminate this unnecessary stress. By forming a plan and utilizing it, you can achieve many of the goals that you set out to accomplish without undue stress.
One effective way of coping with stress is to identify the things in your life that matter the most to you. Prioritizing items in your life can decrease your stress so you can live a happier life.
If you suffer from chronic sleep deprivation, your body won't function correctly. Being tired can negatively affect your ability to handle the day-to-day up and downs of life. You need to get an adequate amount of sleep, exercise regularly and consume a healthy diet in order to remain energetic, alert and healthy.
As you have learned from the above article, things that cause stress in your life can be handled in various ways. You now have the tools that will help you lessen the effects stress brings into your life. These simple suggestions can help you feel great and live a stress free life.